Today, I am going to share a collection of some of the worst (best?) gifts you could buy someone this holiday season.
This post is fake-sponsored by Urban Outfitters.  UO, what drugs are you on?  Seriously.  This stuff is weird.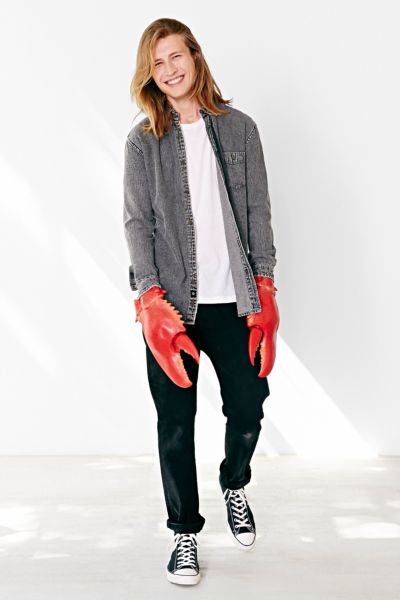 First up, we have lobster claw…hand…glove…things.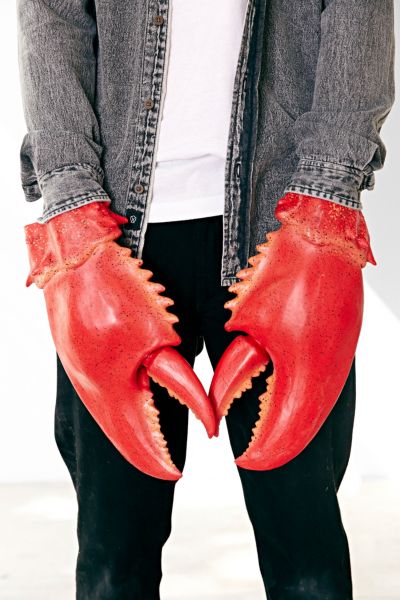 ….in what world did an Urban Outfitters executive look at his designer team and think, "Yes.  This is what the world needs.  Make it happen."
If you decide you need your own pair, they are a steal at $35 (with an additional 20% off!)
Next up, we have a blast from the past.  That sassy rainbow unicorn that starred in all of our favorite back-to-school folders.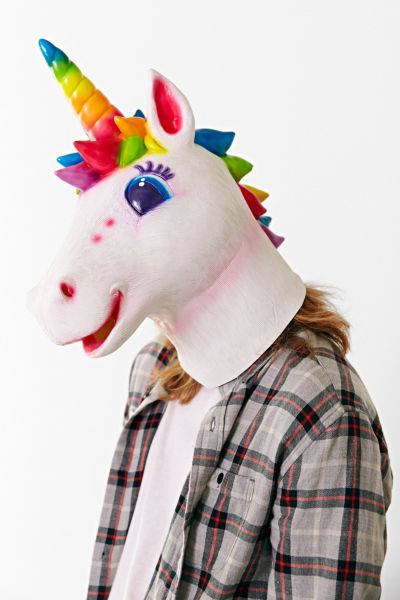 Do you miss the days when you could close your eyes and imagine that you were the rainbow Lisa Frank unicorn?  Has your imagination faded away with your age?  Well, don't worry! Even adults with no imagination can live out their dreams with this beautiful rainbow head mask…thing.  And it's only $35.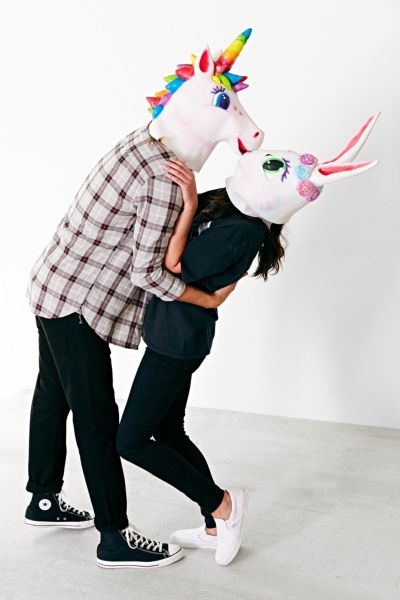 If you're worried your SO will be left out of the Lisa Frank themed animal mask wearing fun, then don't worry!  You can pick up the ballerina bunny head as well!
Continuing our animal head theme, we have two lovely options if your friend is someone you've suspected of possibly being a serial killer.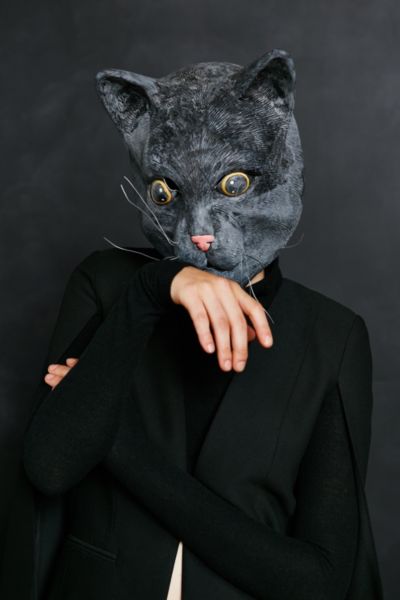 We have Cat Mask and also…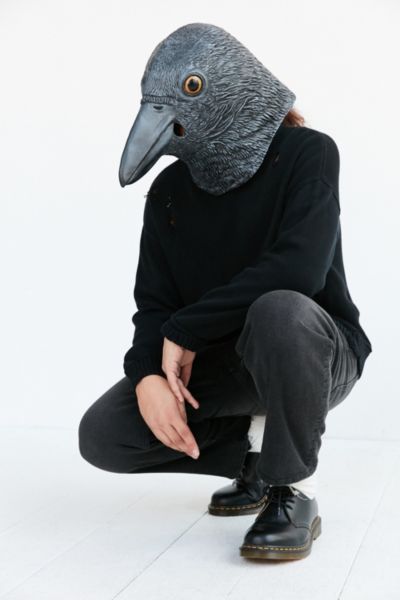 the Crow mask, which may come in handy if your serial killer friend has a serious Edgar Allen Poe obsession.  (Wait..someone should totally make a TV show about serial killers who love Edgar Allen–oh, never mind.  That would never work.)
---
Have you ever looked at your hands and been embarrassed?  Maybe they're too small, or your fingers are short and stubby.  Guys, don't worry! Urban Outfitters has got a solution for you!
Introducing…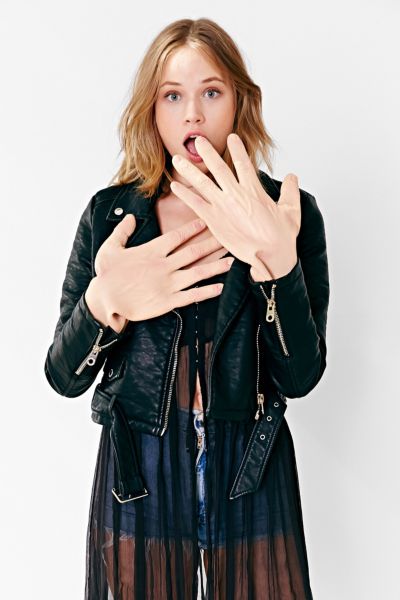 Simply slide these giant rubber hands over your own and save yourself from the embarrassment of your tiny, woman hands.
---
Are you confused about what to get your hipster cousin who lives in Portland?
Don't worry, guys.  I have a solution.
How about a leather bike grip set?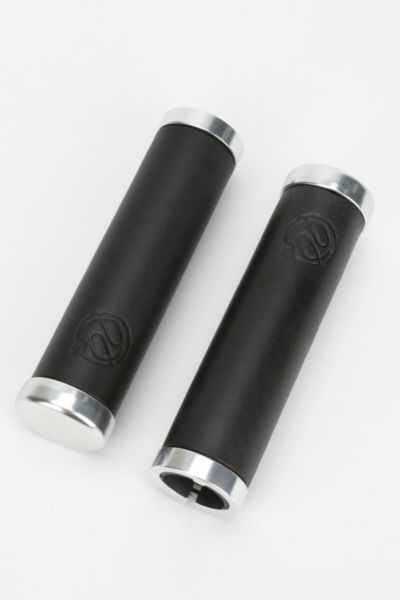 Now when they do their midnight protest rides around the streets of Portland with their hand-knit free range wool sweaters and ironic mustaches, all their friends will be totally jealous of these artisan bike grips.
---
What do you buy the plumber who has it all?
That's easy.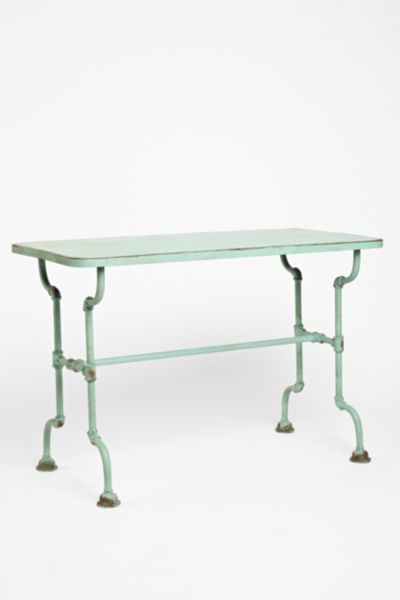 Carefully extricated from the dumpster behind the UO Headquarters, this exquisite piece has been lovingly wiped down with Windex and is ready to be shining star of your home!
---
What do you get a totally bro who has really rich parents and already gets everything he wants?
That's easy.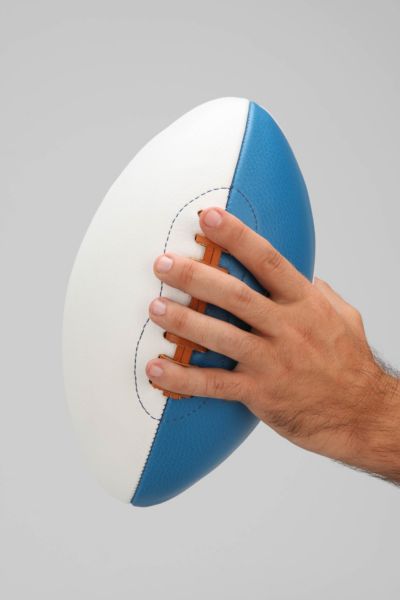 A handcrafted, vintage football for $145.  He will be the envy of all his frat bros whenever he pulls out this beautifully stitched pigskin for the annual clam bake down at the beach. (But hurry!  Apparently these are ALMOST SOLD OUT!)
---
Is your office always cold?  Do you find yourself wishing you could wrap up in something warm and cozy while still commanding a respectable position at work?
Well, have I got a solution for you.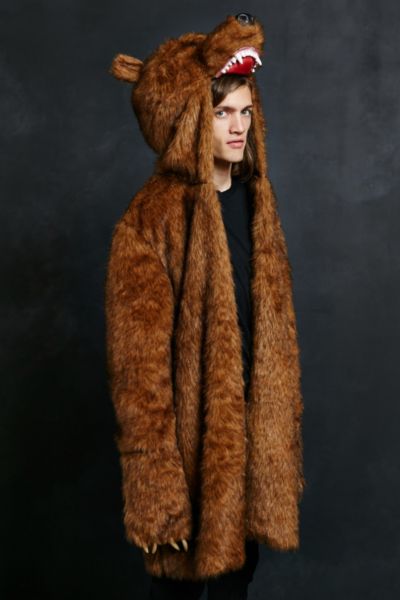 A bear coat.  Just slide this baby on, and you will command the fear and respect you deserve while still being toasty warm.
---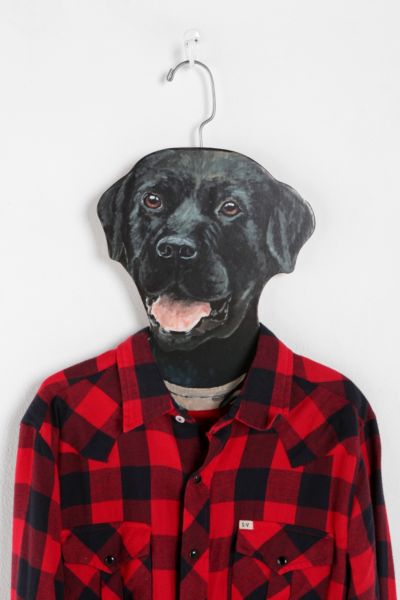 The duties of Man's best friend have just been expanded.
---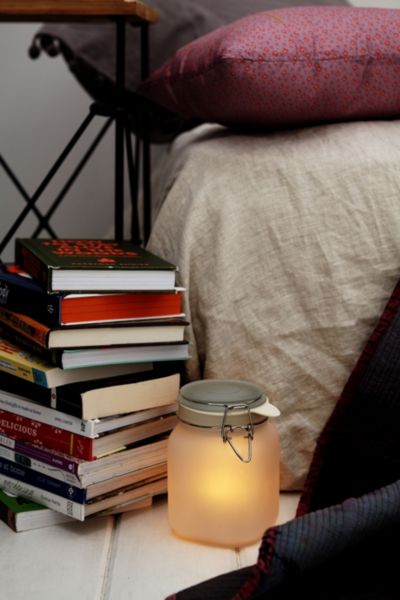 Are you dating an Amish guy, but can't give up the opportunity to read at bedtime?
Trick them into thinking you eschew electricity too by employing a solar power mason jar night light!  The gentle warm glow suggests a host of lightning bugs or even a small candle.  No one has to know!
---
So these next few are pretty specific to me…and they might not be the worst gifts ever, but I probably wouldn't buy them for anyone…
A Diet Coke Christmas tree ornament.  For $12.  Because I can't just hang up all my already empty cans and call it a day.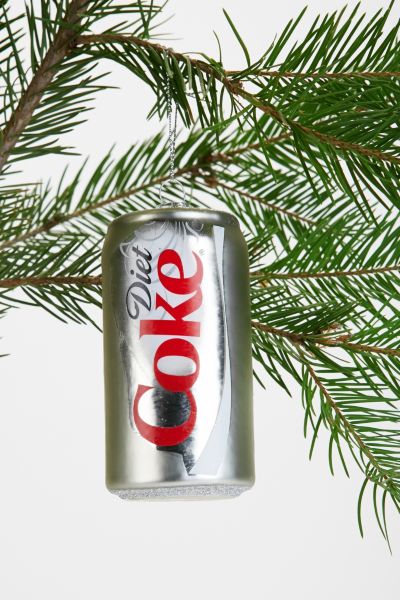 ---
The Crazy Cat Lady Board Game would be a great gift for the single girls in your life!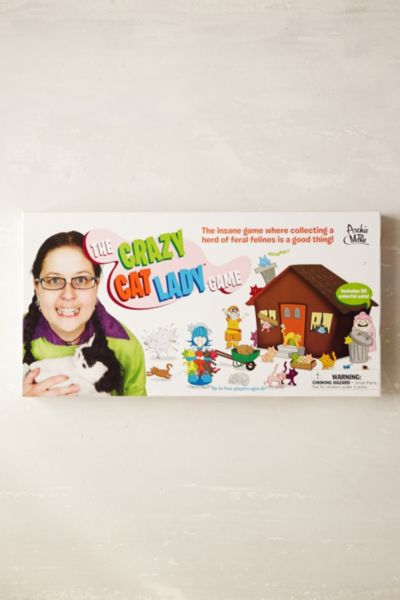 ---
For the fashion blogger in your life…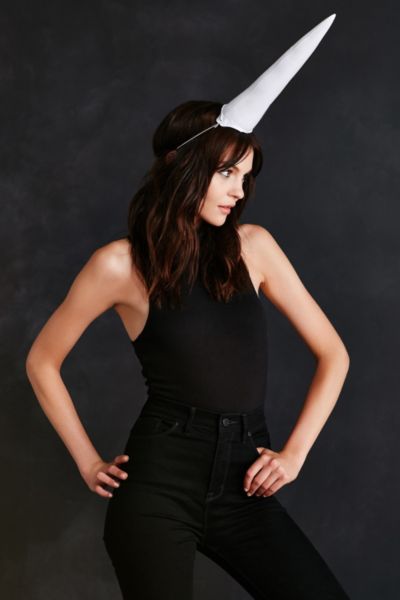 I guarantee if you wear this unicorn horn to NYFW this spring, you will be photographed by nearly everyone.
Also for your fashion blogging friend….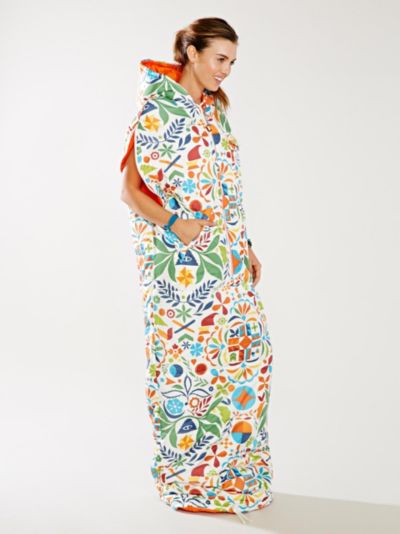 A stylish sleeping bag that can double as a maxi dress!  OMG!
---
For your friend who loves camping…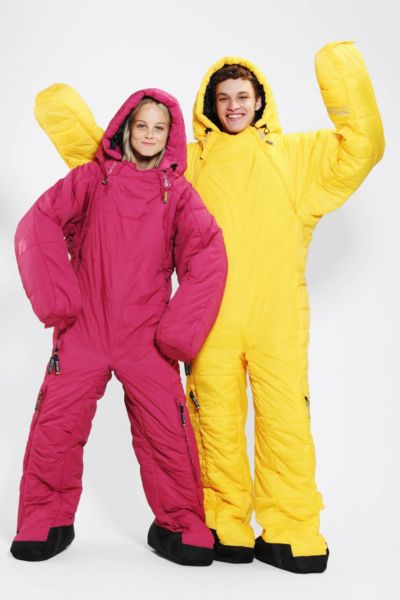 That way if they have to pee in the middle of the night, they won't have to leave the warmth of their sleeping bag!
OR, you could do an epic double gift, and upgrade to the sandwich tent for an extra $785.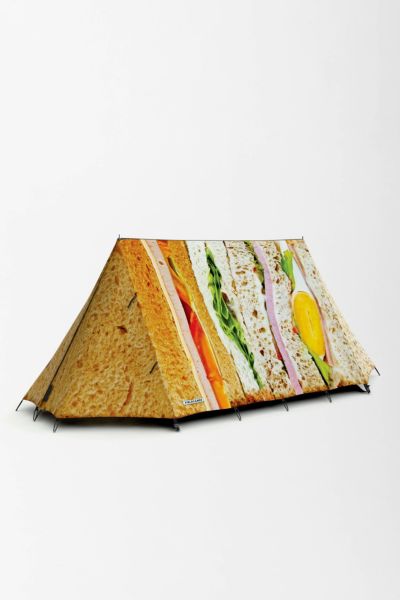 ---
If you have $400 to burn and have always wanted a pet zebra, I'd say this is a winning combination: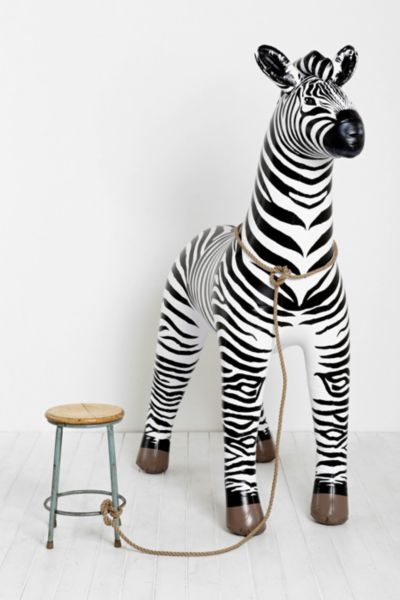 Imagine taking your new majestic inflatable zebra for a walk on a spring afternoon in the park.  You'll be so popular!
---
Okay, this next one, I'd actually buy if it wasn't $84.
A cat yoga mat.  YES.  And so ironic that it's a cat, but he's doing updog…oh, nevermind.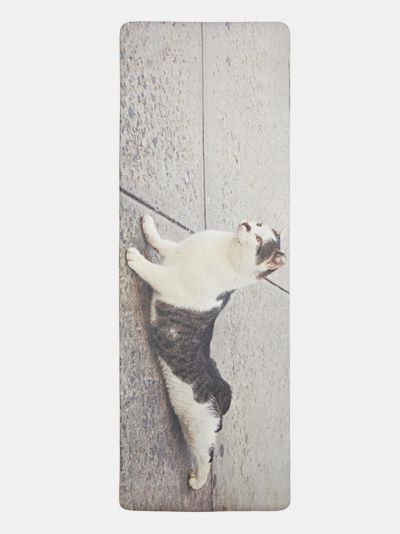 ---
Urban Outfitters, I really want to thank you.  This was actually probably the worst best gift guide I've ever made.
I wish y'all a Christmas filled with lobster claws and sandwich tents.
xoxoxo Tierney