Really, this post is more selfish than anything else.  I just need a place to list all the clothes on my fall wish list.  (Also, this is a good way to continue my habit of continuing to twin every day with my Insta-BFF, Robin Van Crabb aka the brilliant mind behind my new fav blog The Dress Decoded.)
So basically, if you like critter prints, wool, or plaid, come on a shopping adventure with me!  (Another disclaimer:  There's a lot of Brooks Brothers new Red Fleece label.  It's basically a more affordable collection of the Brooks Brothers staples we preppy girls know and love.  Plus, if you shop today, you can save an extra 25% off with code FF25.)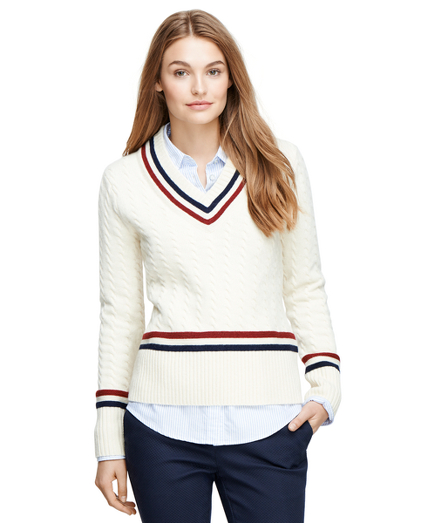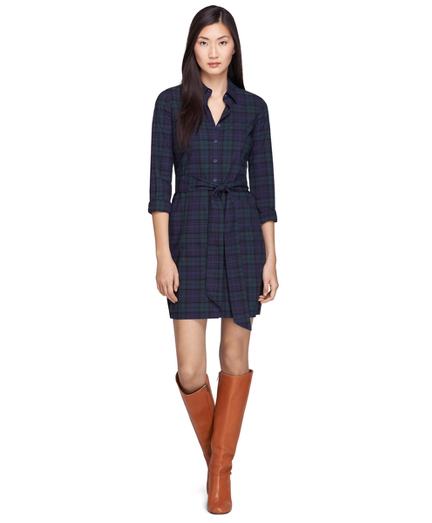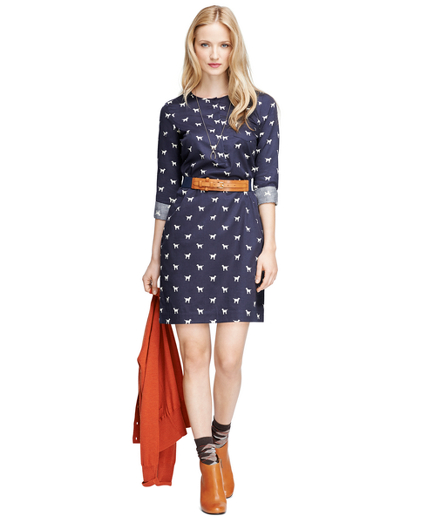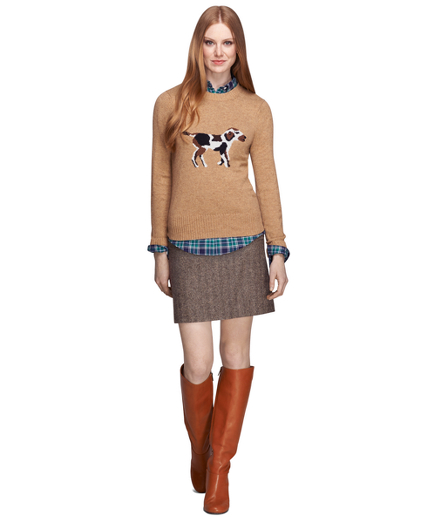 Dog Sweater + Herringbone Skirt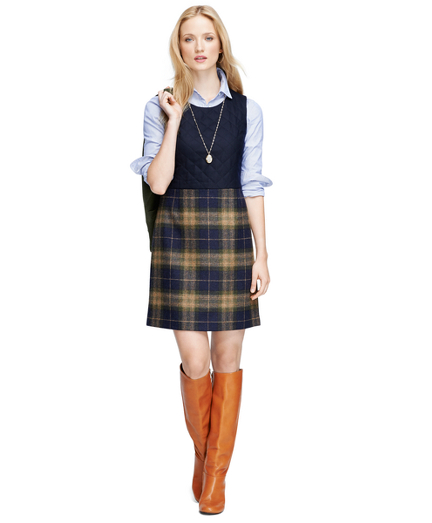 We're switching over to Talbot's now, which I know a lot of people think is where their grandmothers shop, but the store is actually home to a lot of classic, well-made pieces that will round out any closet.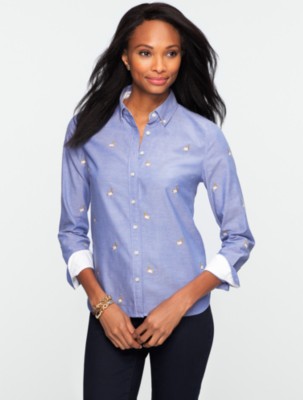 (All tops are buy one, get one 50% off right now!)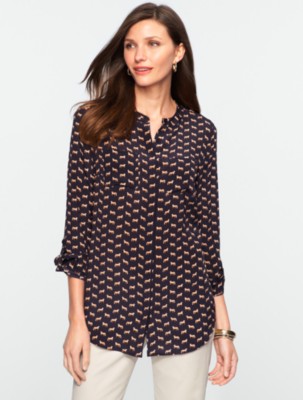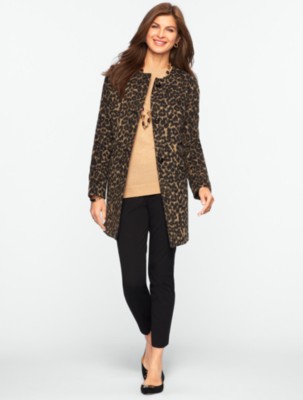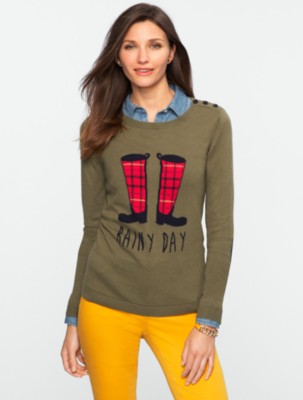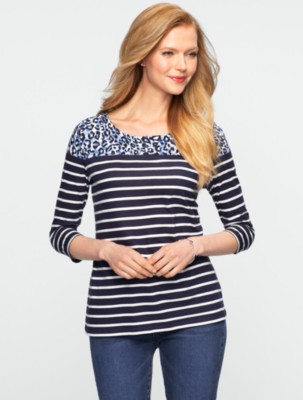 Next up is a gorgeous nautically retro coat from Boden.
This coat is so gorgeous.  I literally can't even.  (Actually, you can even.  Here's your new wallpaper.  You're welcome.)