As someone who loves summer (90 degrees and blisteringly sunny?  bring it on!), sometimes I feel a little guilty that I like fall clothing so much.  Maybe it's because I'm a sucker for great marketing, but there's something about riding boots and cozy layers that make me happy.
I have to admit though, I feel kind of silly buying fall clothing in the middle of August, so lately I've been looking at pieces that make an easy transition from summer to fall.
Some things to keep in mind:  fabric is everything.  Steer clear of heavy wool or thick material, and instead look for cotton that can be worn alone to stay cool, or layered to keep warm.
Talbots did some of the work for me:
I love this dot and striped sweater–paired with shorts, I think it's really cute for cooler summer nights or air-conditioned offices.  Then once fall hits, layer it over an oxford to stay warm.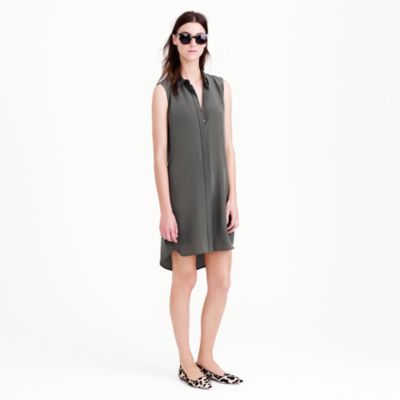 I really love this silk sleeveless dress from J.Crew.  (It also comes in navy and a gorgeous wine color.)  Silk can be hard in the summer, mostly because if you sweat AT ALL, it shows through.  But, I think this is cute if you wear when it's not sweltering out or if you know you'll be inside.  
Once temperatures drop, I would belt this under a long cardigan and add some riding boots.
Also from J.Crew is this mixed media sweater.  I rarely want to buy items full price from J.Crew, but I happened to be in the store this week, and actually stopped to contemplate taking it home.  I decided to take my chance and wait for it to go on sale, but I loved everything about it–the knit in the front, and the oxford material in the back.  Also the asymmetrical hem.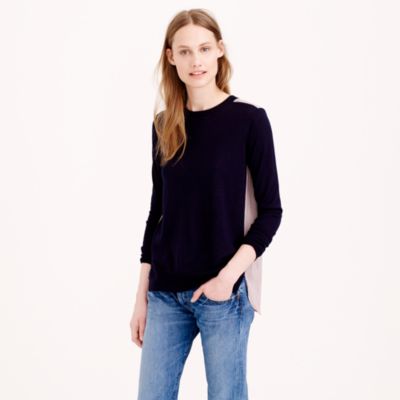 There's not a ton of revolutionary styling tips for this–I'd pair it with shorts or a little skirt while it's still summer, and then switch to jeans once it's cold.
One item I'll buy year round are sleeveless shells.  Again, nothing new here.  I layer with a cardigan when it's cold, and wear alone when I'm hot.
I love this option from Vineyard Vines.
If you want something a little cheaper, I recently picked this one up from LOFT.  I love the peter pan collar and the navy/white contrast.
Pro Tip:  It's currently $29 online, but I bought it in the store for only $20.
I've actually really started to like LOFT a lot more recently.  They have a lot of cute transitional pieces like this chambray shirt dress, a drapey halter top, and a sheer paneled sweater.
On to Lilly Pulitzer.  Lilly can be a hard brand to transition from summer to fall.  The prints are so bright and summery that you can feel silly taking your cotton dresses to cooler temps.  
There are a few options that could make the leap:
This GiGi V-Neck Tank is under $40 (what?!) and would be cute alone or under a navy cardigan or suit jacket.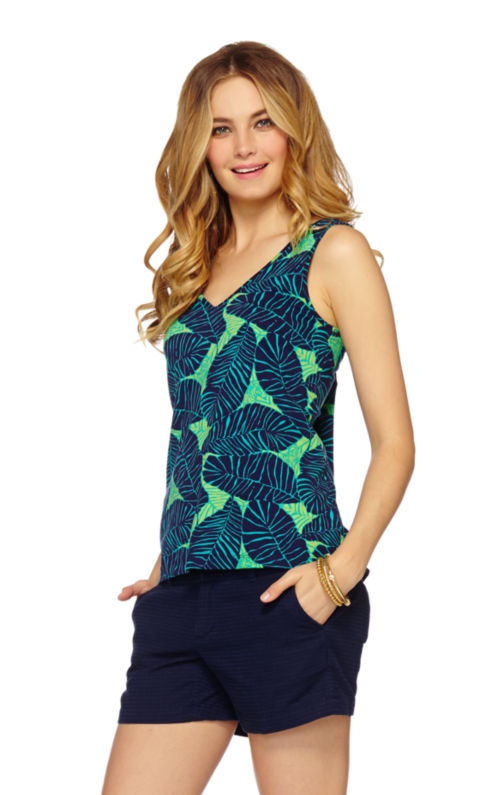 A similar piece is the Porter Henley Top.  It's made from a slubby cotton material, so it could work by itself or layered under a cardigan.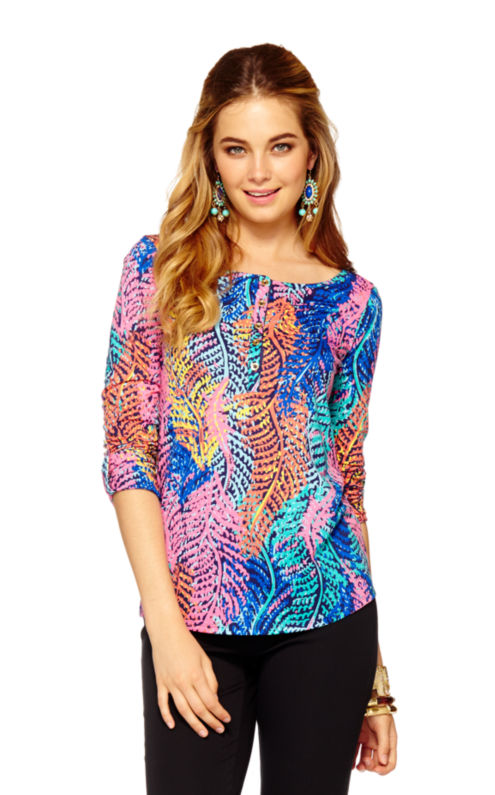 My last Lilly item is the popover.  It's a little more expensive, but I've worn my popovers more than anything else this summer.  The cotton is super soft and light, and it's perfect for nighttime.  Plus the fit is amazing.  It transitions to fall for obvious reasons.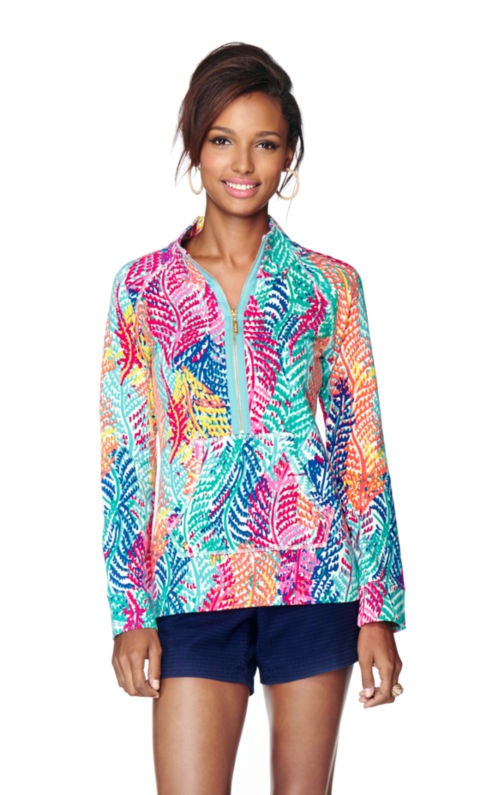 If the print is scary, they also have solids!
Anything you love?  Or do you have any good finds for me?  Let me know!