I've done the Black Friday thing one time in my entire life, and after the stress and crazy people, I vowed to never do it again.  (Unless you go to Tyson's Galleria–it was practically empty, and I shopped J.Crew and Anthro to my heart's content.  I guess in a mall dominated by Chanel and Louis Vuitton, most people aren't expecting to score some crazy deals.)
Honestly, unless you're looking for a $49 HDTV or whatever, you can find some pretty killer deals without even stepping foot in a store.
If you are going to be shopping for yourself, don't fall prey to the idea that just because it's a good deal, you need to buy it NOW.  Always consider how it will integrate into the rest of your wardrobe and the staying power.  In other words, focus on classic pieces that you'll have longer than just this season.
Here are some of the things I like and are a great deal.
Right now, Ralph Lauren is having a pretty massive sale, with everything priced as marked.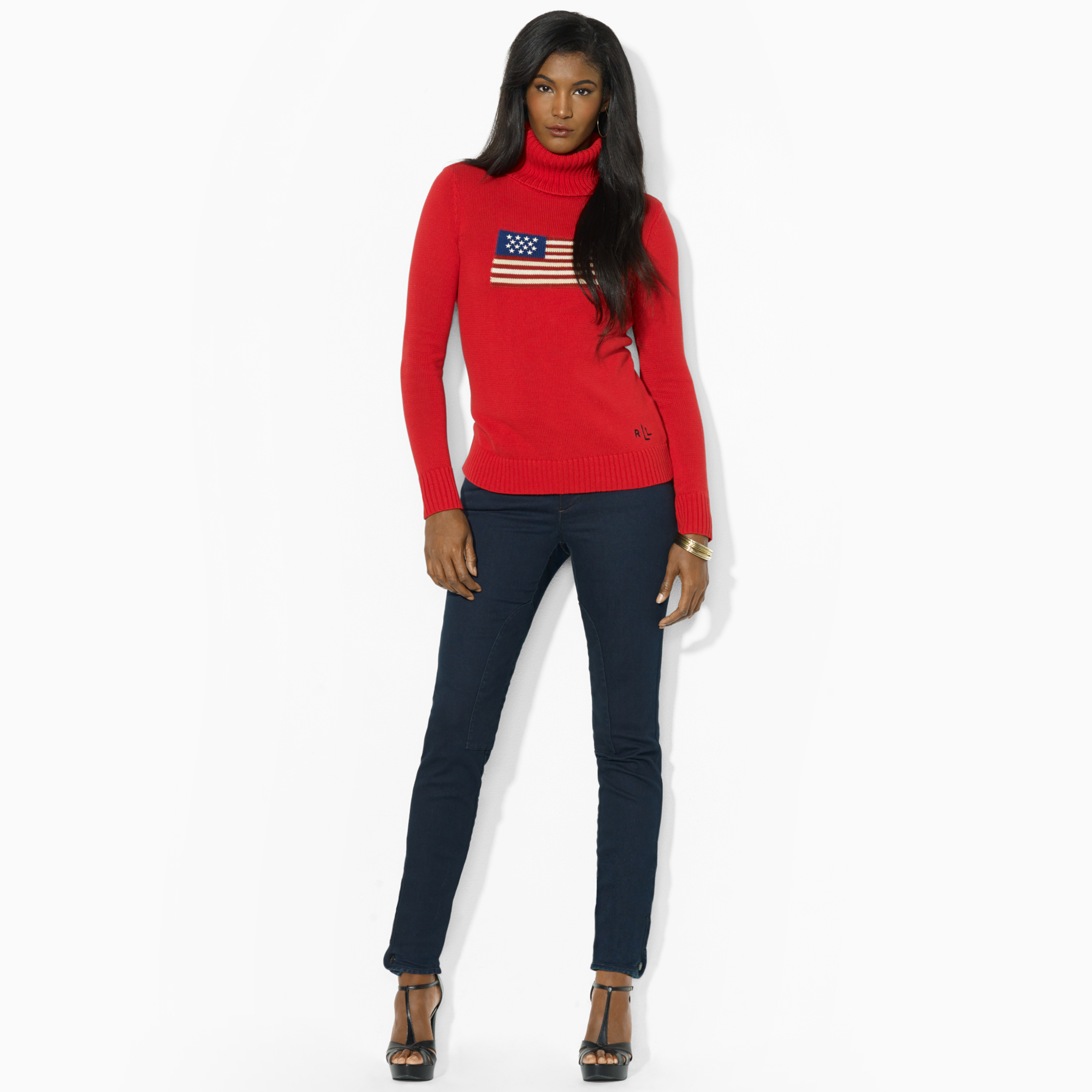 Ralph Lauren American Flag turtleneck – $74.63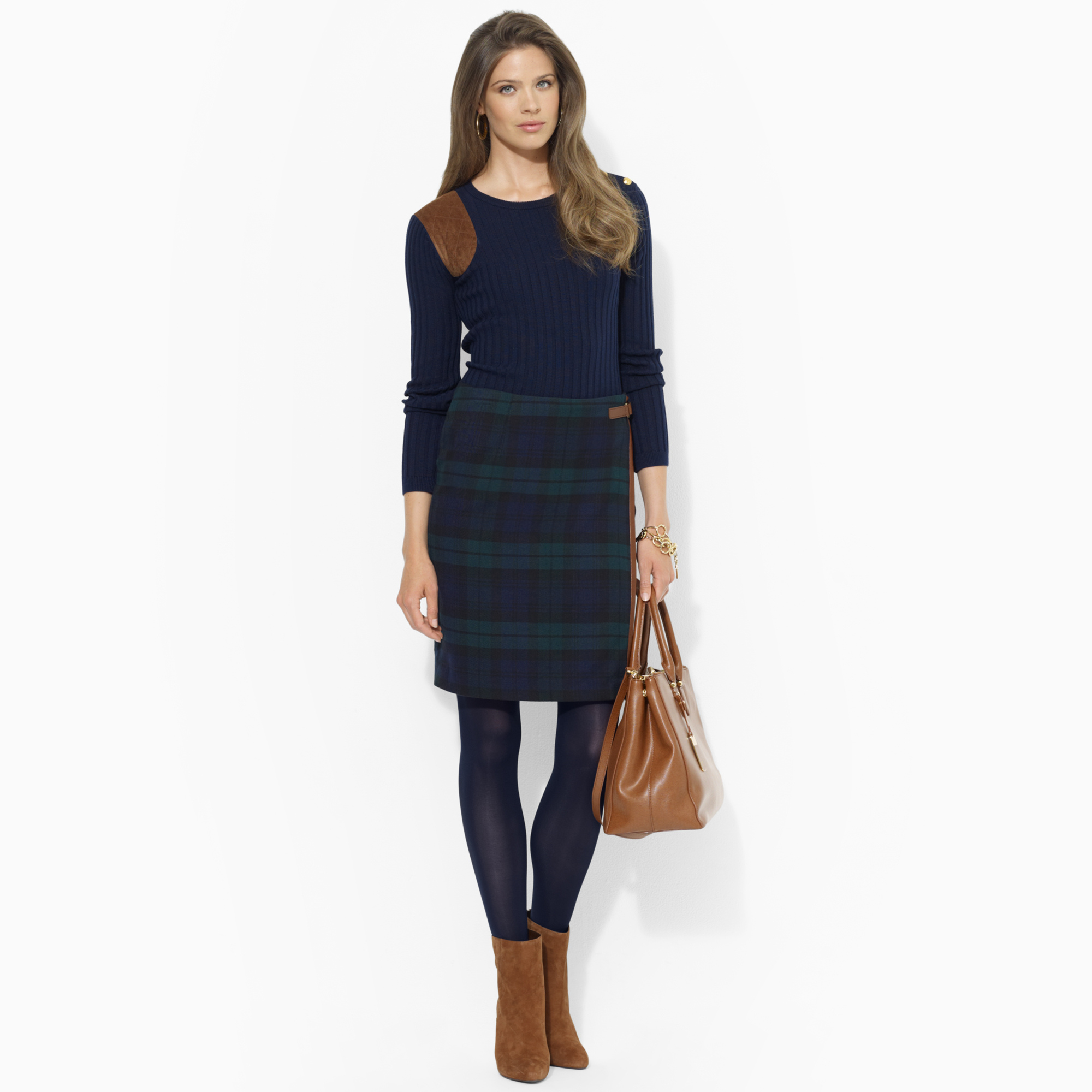 Ralph Lauren Cotton Crewneck (love the shotgun panel on the shoulder!) – $44.99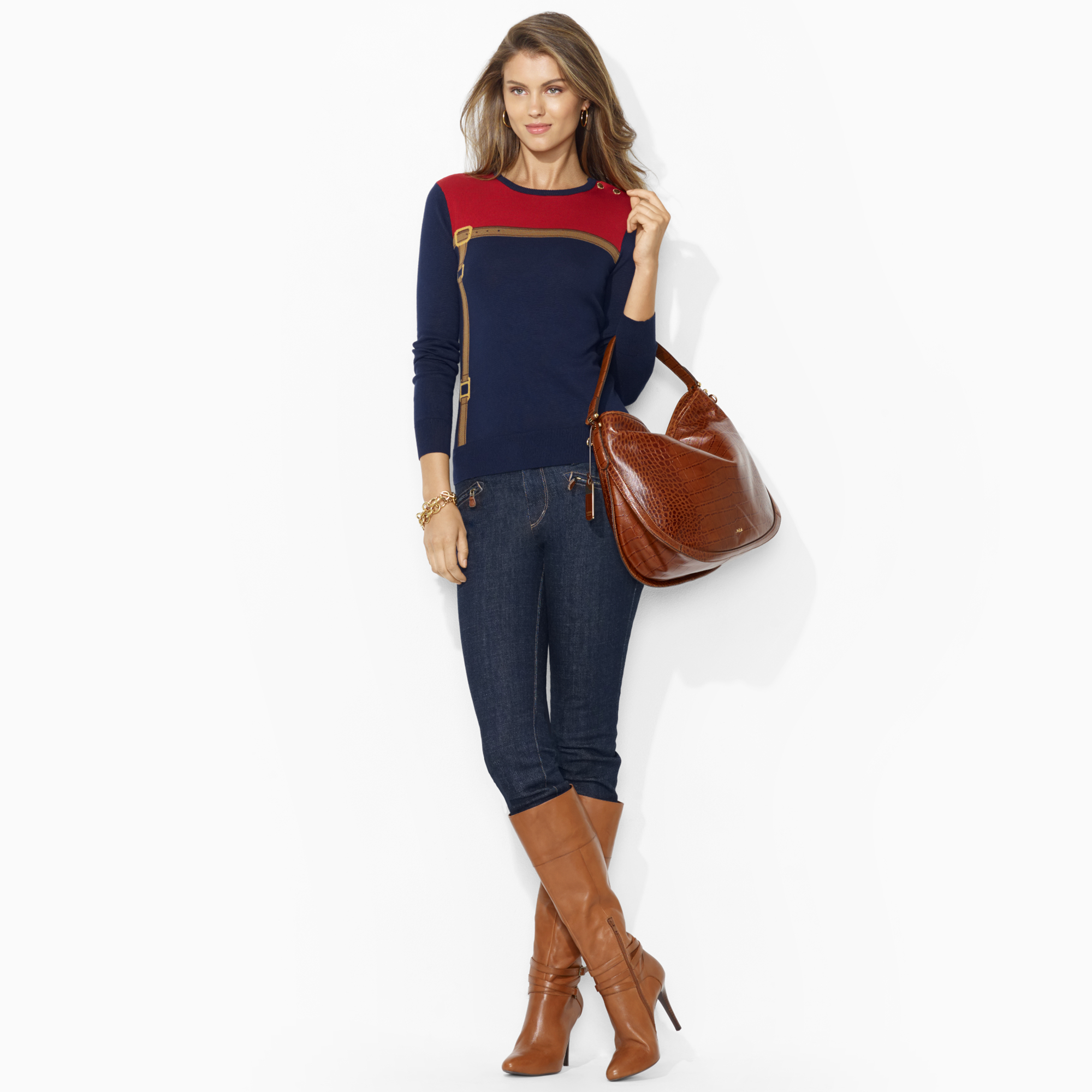 Ralph Lauren Bridle-Print Crewneck – $74.99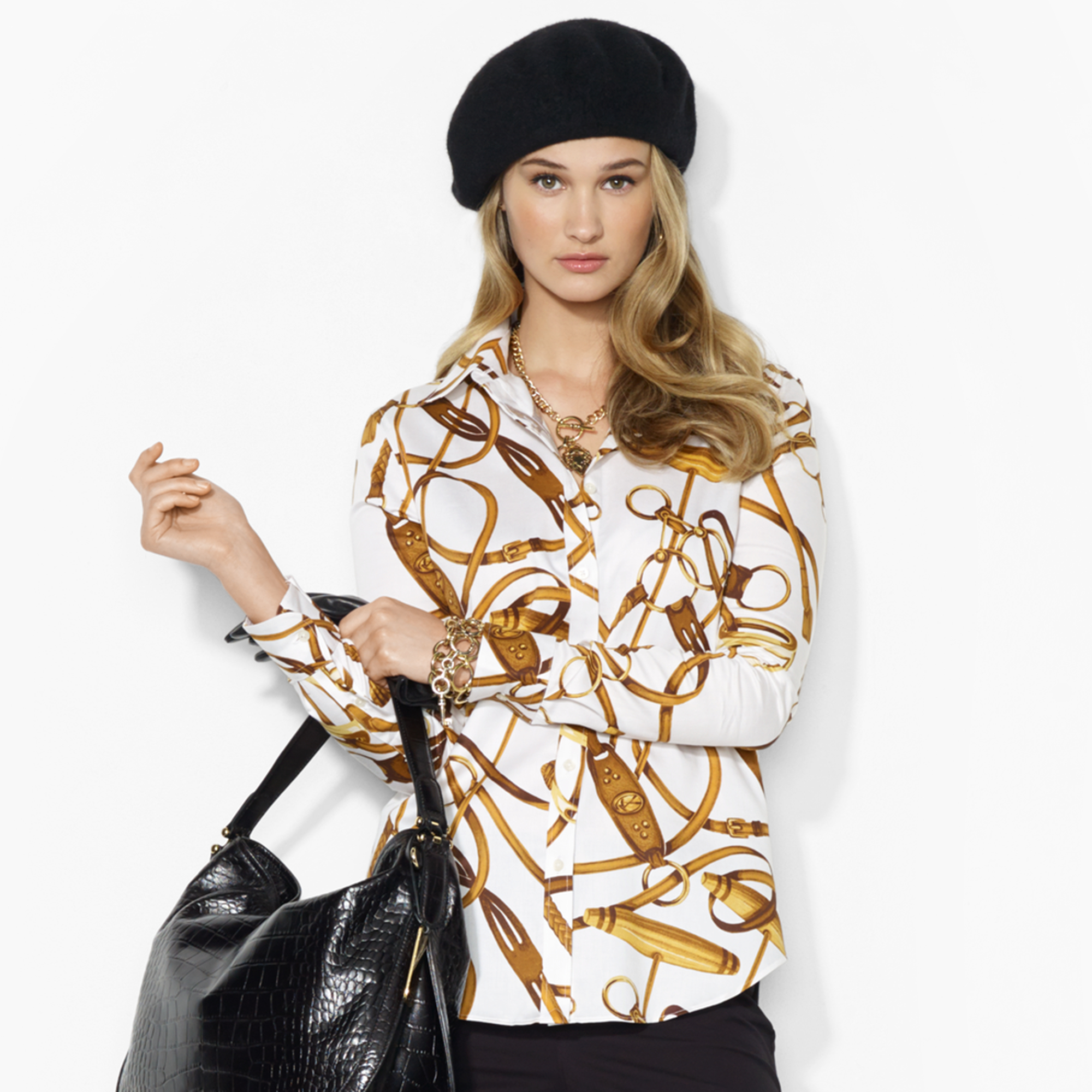 Ralph Lauren Equestrian Shirt – $41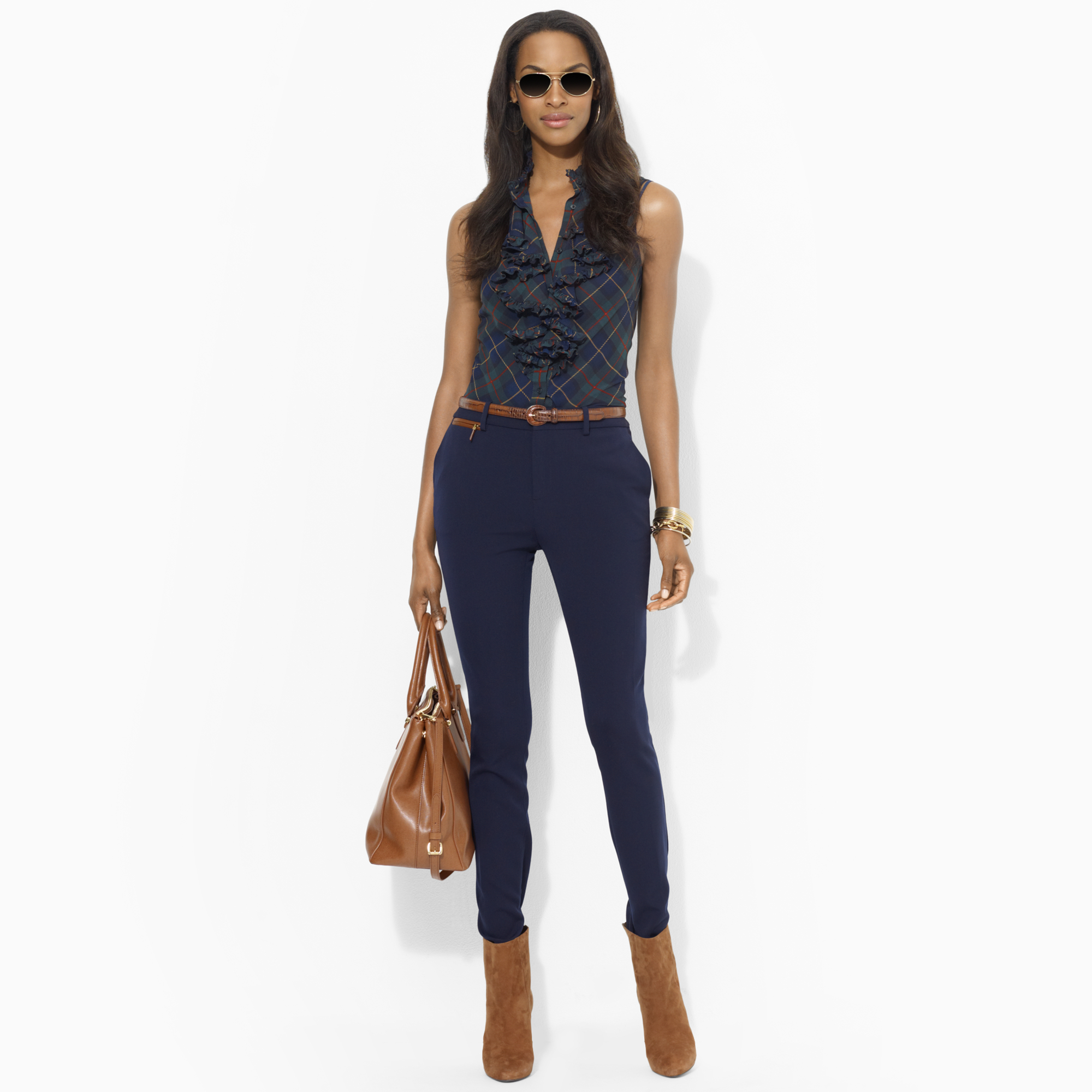 Ralph Lauren Ruffled Tartan Top – $56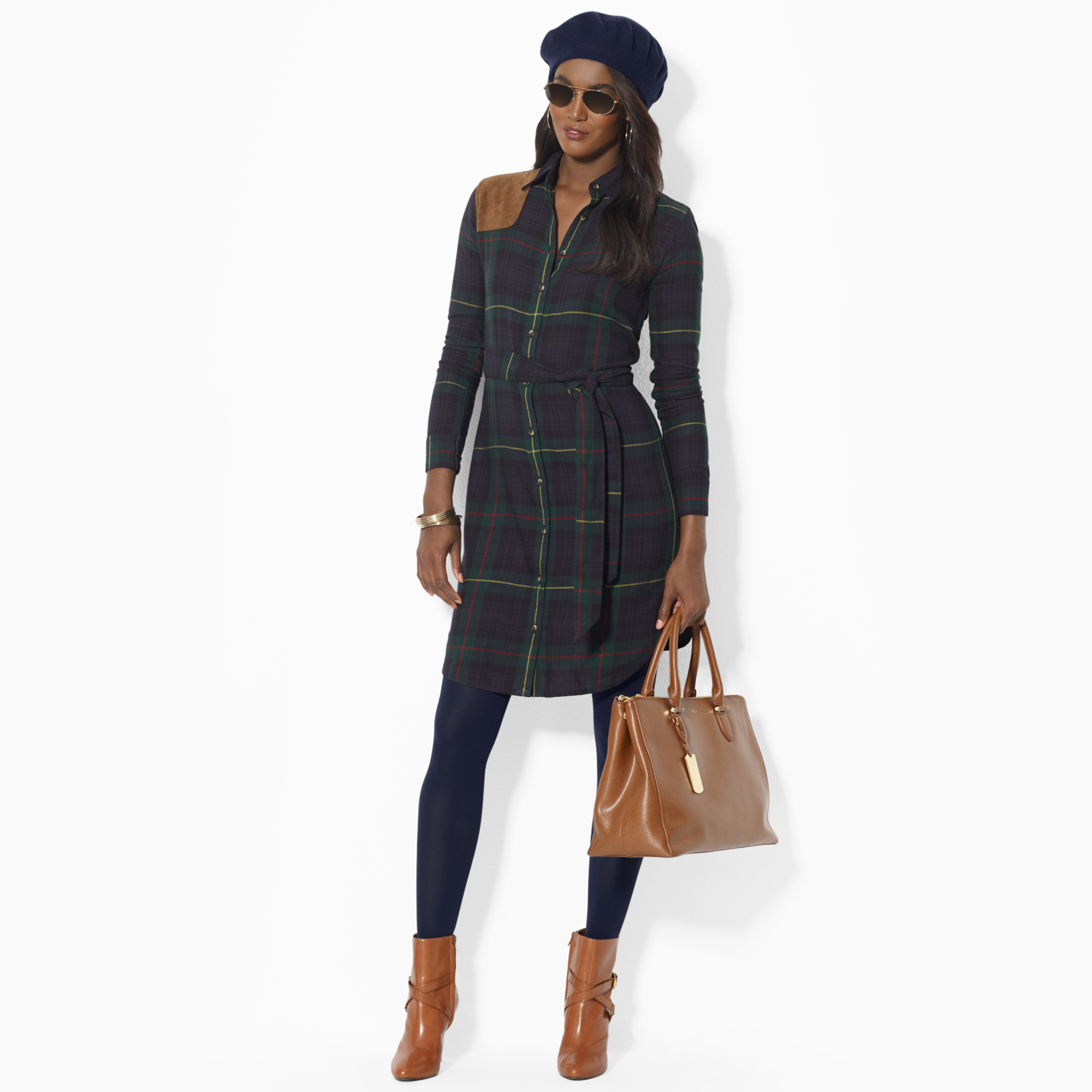 Ralph Lauren Suede-Patch Plaid Shirtdress -$74
Tommy Hilfiger is offering 40% off your entire purchase with code THTHANKS40.  For the prices below, I just calculated the final price.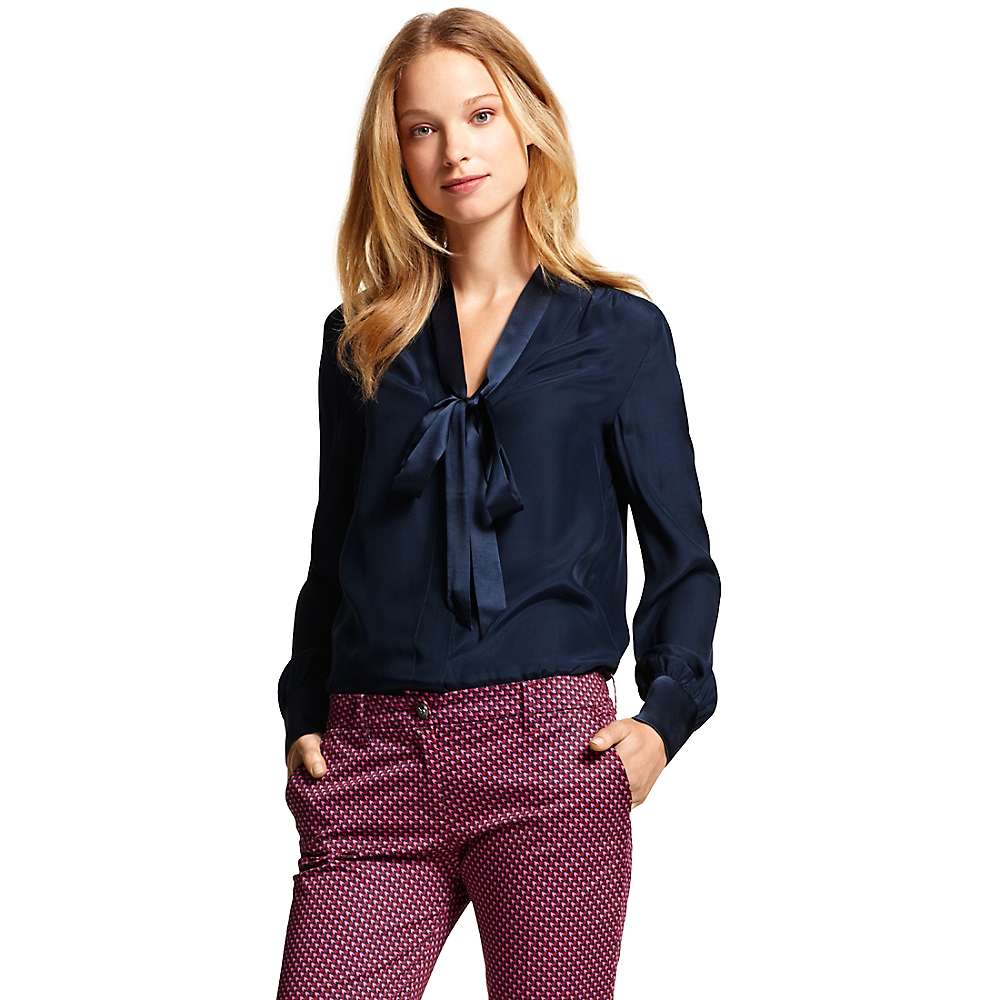 Tommy Hilfiger Navy Bow Blouse – $50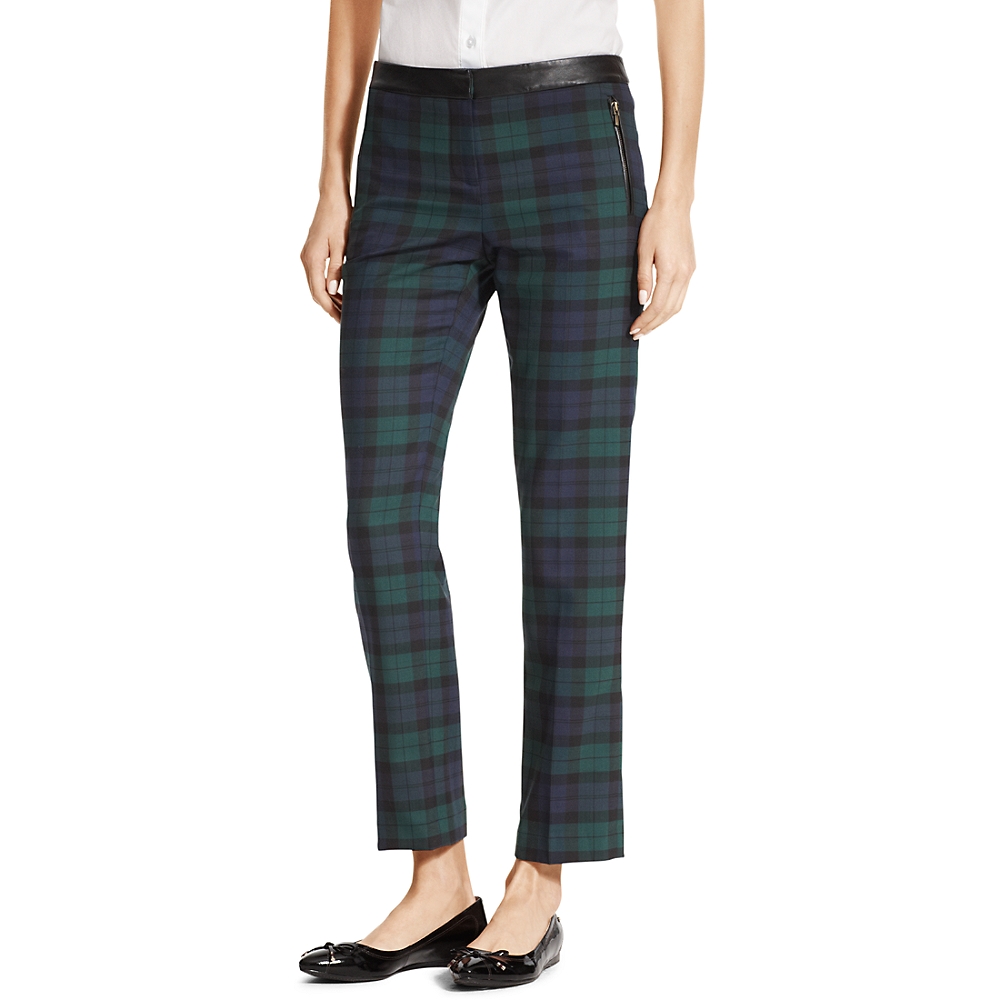 Plaid Ankle Pant – $60 (with that blouse above! so cute.)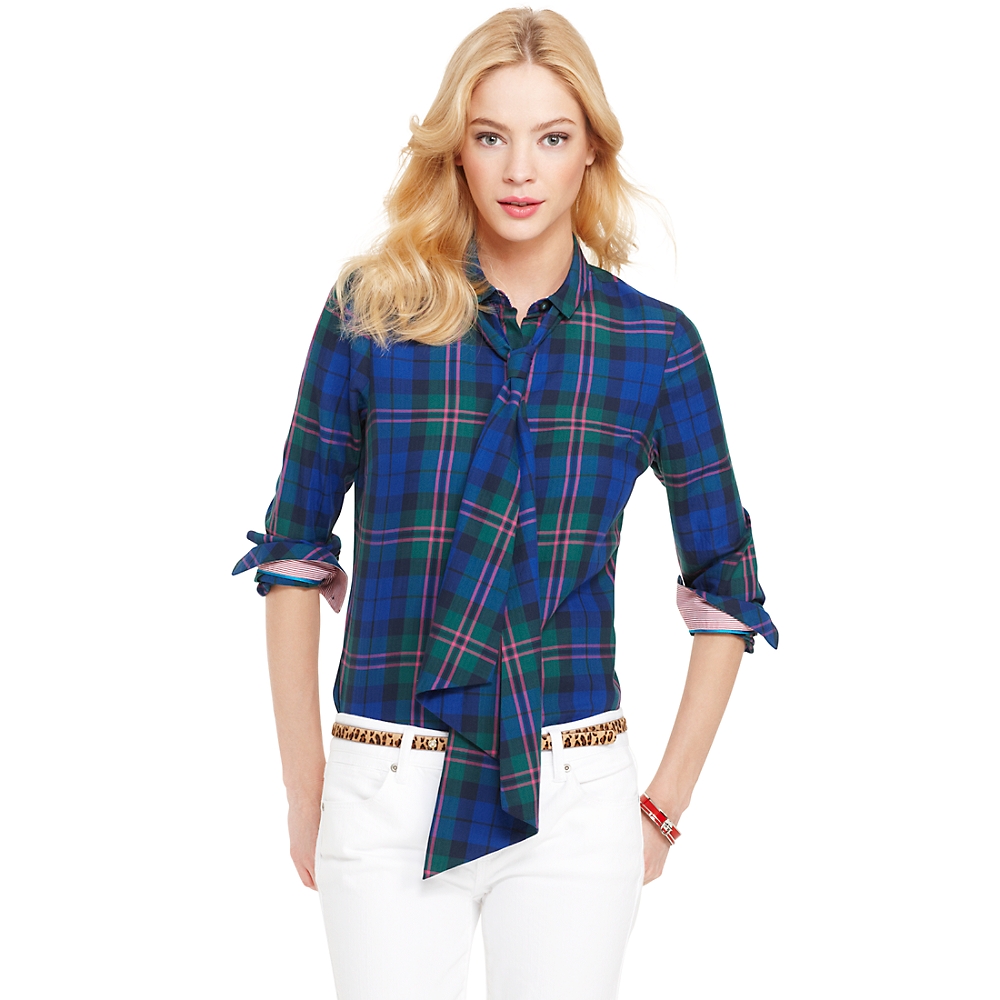 Plaid Bow Blouse – $36  (Love how they styled it with the white and leopard!)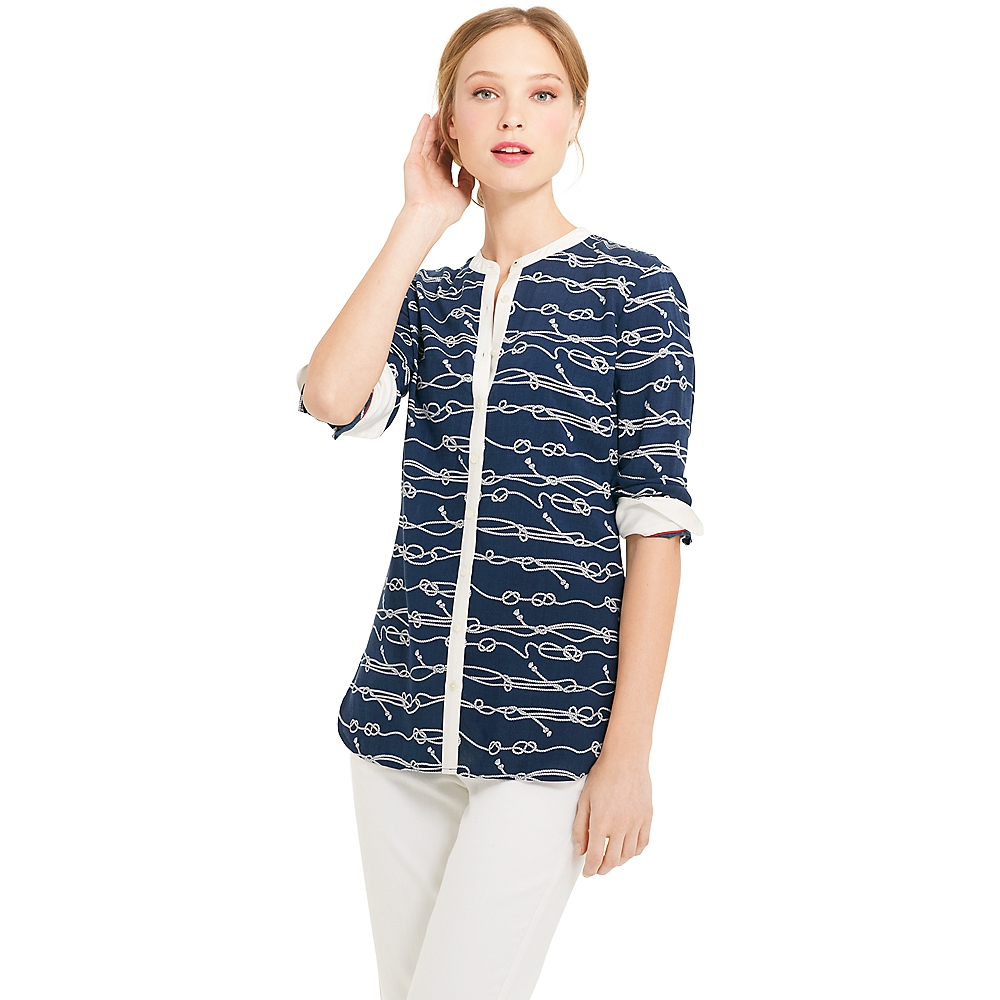 Their outlet is also 40% off, and there are too many cute things to list.  But it's definitely worth checking out!
Nordstrom has some Jack Rogers for $65, which is like 40% their normal price.  The navy/gold is my favorite, but there isn't a ton of sizes.
Land's End is offering 30% off your entire purchase, plus free shipping.  I got some insane deals already–like plaid skirts for under $10.
I don't think my stepmom reads this blog, but if she does CLOSE YOUR EYES.
I got her this navy/white polka dot vest that is just the best.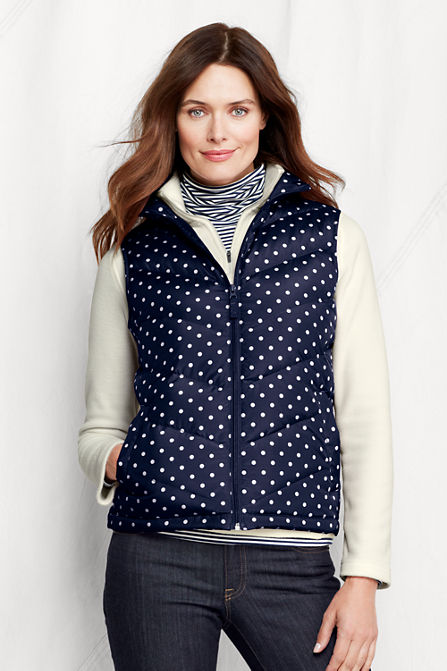 Land's End Polka Dot Vest – $37.80
One of my favorite gift ideas actually comes from Land's End.  They offer monogramming on a ton of their items, and last year I bought a puffer vest and had it monogrammed!  Such a cute, personal touch.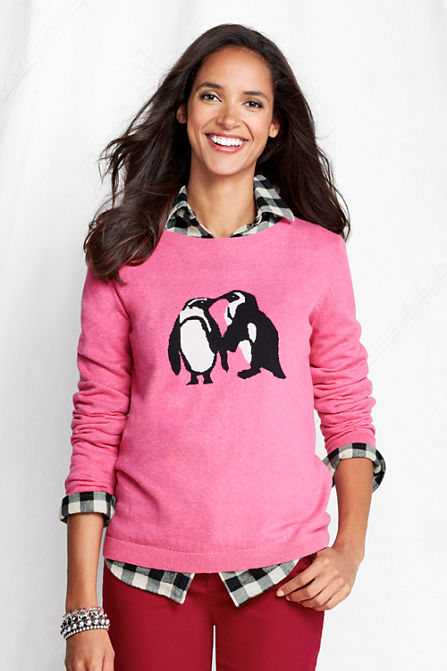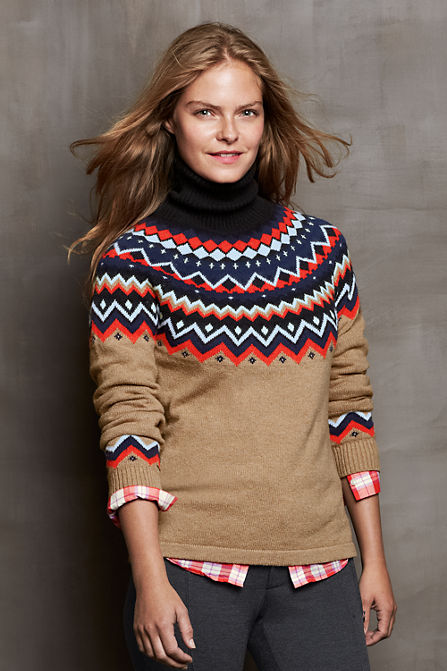 I actually ended up buying this after seeing how cute it was on sCe's Summer Wind blog.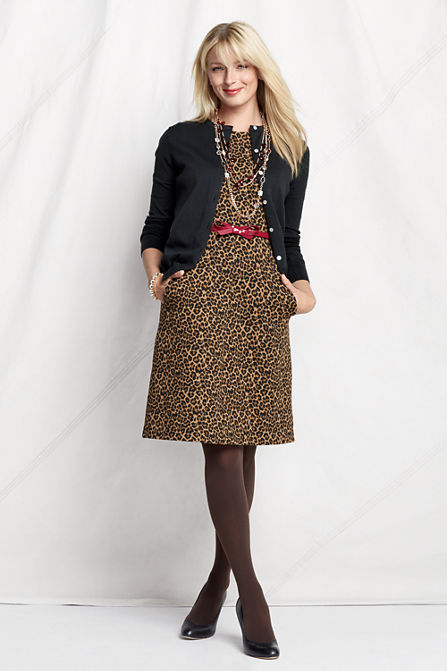 I think it can be really hard to do leopard well.  It often comes across as being tacky or skanky.  I think this is a great example of how to properly wear such a loud print.   Classic cut and a good fabric.
Yes.  You read that right.  Thirteen dollars!  In a great color and style.  Now, if only I could get her hair for that price!  I plan to wear this with some calfskin leopard pumps and red lipstick!
J.Crew is offering 30% off their entire site.  I don't love J.Crew as much as I used to–I think the quality has dipped down, especially for their sweaters.  But, other items seem to hold up pretty well.
I do love my field jacket.  It's one of my favorite J.Crew purchases to date, and it will never move to sale.  (Believe me. I worked there in college, and that field jacket still came out every season.)  It's a good time to buy it with the 30% off.
I have it in navy, and my best friend has it in the olive green, and both are adorable.  It's more of a fall/spring jacket, although I've been wearing it over top of thick sweaters and it functions really well as a rain jacket/wind breaker when it's cold.  (And it comes in Tall!  It's so novel to have something that comes down past my wrists!)
Everyone on Instagram is obsessed with this rhinestone encrusted oxford, and I do think the sleeveless is really cute.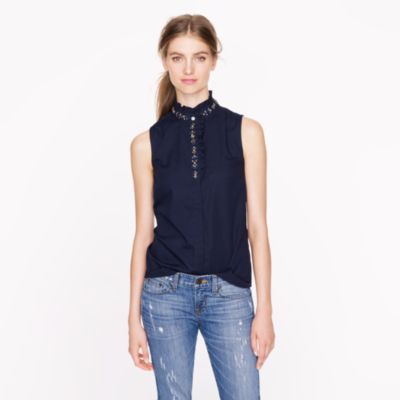 One of my favorite J.Crew secrets is to buy the men's flannel.  They're long and cozy and perfect for layering.
Some of my favorite plaids are on sale now:  Buffalo and Blackwatch.
Hopefully you've liked this little collection.   I swear, sometimes I get just as much gratification with online window shopping as I do when I actually shop!  I posted many of these, along with some other picks on my Christmas Wishlist Pinterest board.
I hope you have a wonderful Thanksgiving!