I know, I know.  It's been ages since I posted!  But, during that time, I spent two wonderful weeks exploring Europe with some great friends.   We made our way through Barcelona, Spain; Cannes, France; Monte Carlo, Monaco; Florence, Italy; Pisa, Italy; Roma, Italy; Athens, Greece; Santorini, Greece; Ephesus, Turkey; and Naples, Italy!  It was truly the trip of a lifetime, and I felt very blessed to be able to go.
I don't know if I'll do a ton of posts about our time there, but here are a few pictures of what I wore.  Dressing for Europe is tricky because you want to be comfortable and cool, but you also don't want to stick out like a tourist!  I stuck to a lot of sundresses, and while I packed Toms to wear for walking around, I ended up sticking with my tried and true J.Crew flipflops.
I specifically packed this Lilly Pulitzer dress to wear while on Santorini–I thought the turquoise blue would match the buildings and water perfectly!  It's one of my favorite prints — High Tide Toile!  So many people stopped me to say how much they loved the color, so I think I made the right decision!
My BFF and I at the Acropolis in Greece.  I bought this Target dress in three different colors, and I've worn it consistently for the last few years!  Just goes to show that if you stick to classic shapes/colors, you can get a lot of wear out of your clothes.   And my trusty Longchamp, of course!
In Rome.  I'm a big fan of eShakti and their customize-able dresses, and I love the retro appeal of this navy style.  You can buy it here (and in different colors, too!)
So, obviously, Europe was amazing.  Since I've been back, I've been slammed with a lot of real-world stuff between work, church, and writing/editing like a madwoman.  As result, this poor blog's been a little bit on the back burner.  With fall around the corner (wah!), hopefully I'll be more consistent.
___________________________________________
Okay.  Let's talk about Lilly.  Any preppy girl worth her salt is well aware that the Endless Summer Sale kicked off yesterday.  The Preppy Princess has a great summary of the shift that went down yesterday, and needless to say, I was pretty frustrated.   But, persistence (and my trusty iPhone) paid off, and I was able to get a few pieces that I've been wanting forever!  (I ended up doing way less shopping in Europe than I expected, which worked out great because it gave me a bigger budget for my yearly Lilly Pulitzer splurge!  Plus, I sold some of my old clothing to make my Fall clothing allowance a little more robust.)
Here's everything I got:
Shoreline tote in You Gotta Regatta
Obviously, I'm a sucker for any and all nautical prints.
Which is why I also picked up a Somerset in You Gotta Regatta as well.
I picked up two Murfees–Lucky Charm and Gimme Some Leg.   My office is always freezing, so scarves are a good idea year round.  I'm so excited about Gimme Some Leg–those flamingos are SO HAPPY!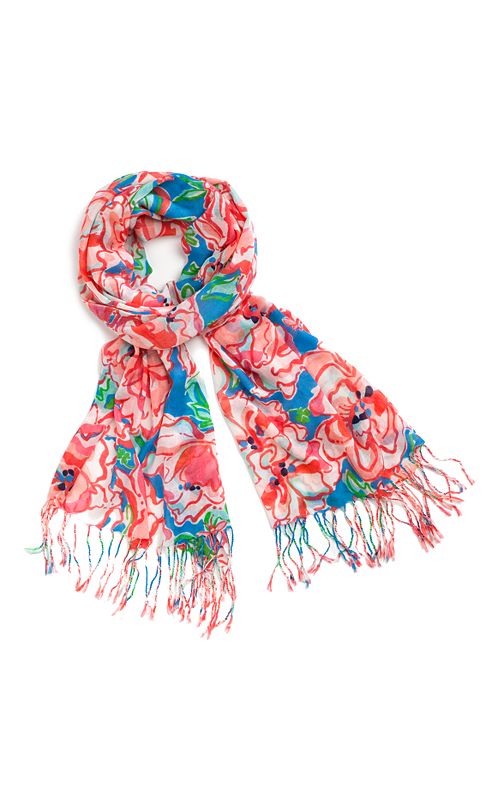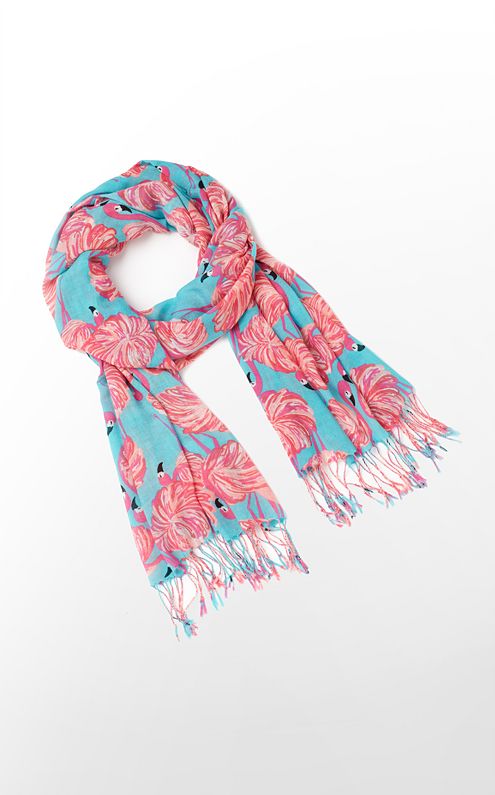 Speaking of happy flamingos, I also got the Cassie in A Little Leg:
Continuing with my navy obsession, a Somerset in Hey Sailor:
So, normally, when I do some serious sale shopping, I tend to stick to things that are super cheap.  Everything I've posted so far was $39 or under!  But, sometimes you see a dress, and you just know that it's meant to be.  That was the case with the Caldwell Dress in Schooner Blue Dock.  I loved it when it was full price, and I had a feeling I'd really regret it if I didn't snag it now!  It's usually almost $300, and I got it for $89–which was more than I wanted to spend, but I'm glad I did.  (Also, SO GLAD I didn't use all my Europe shopping money!  It really came in handy here!)
 Lastly, I picked up a navy/gold Scallop belt.  I belt EVERYTHING in my life, and I thought the design was classic and cute.
I also got this Wiley tube top in Clam Jam from a Rue La La sale–only $19!!!!  Rue La La is quickly becoming one of my favorite sites to buy Lilly.  The prices are so good!  The only catch is that stuff sells out pretty quickly, so you have to have fast fingers.  If you want to join, you can click here for an invite link.  They also have a lot of Jack Rogers and Vineyard Vines!
What was your experience with the Endless Summer Sale?  Did you guys get anything awesome?!