I should win a prize for that epic title alliteration.
Okay, so Talbots is sometimes really awesome, sometimes a little too old for me.  But, when they get it right, they really really get it right.
These three dresses are on sale, and they all kind of reminded me of Lilly Pulitzer meets Kate Spade.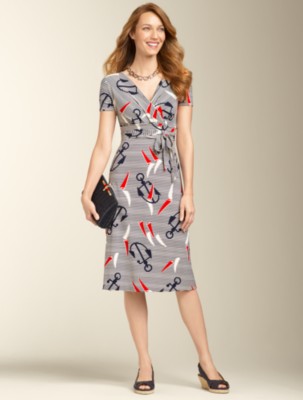 Nautical Stripe Dress – $69.99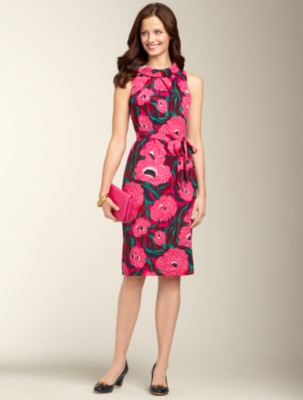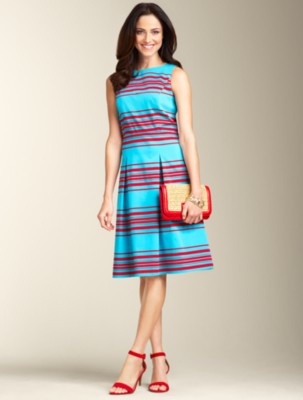 Mirrored Stripe Dress – $90.99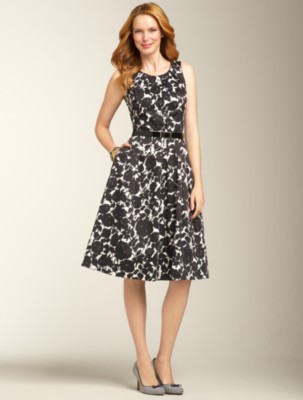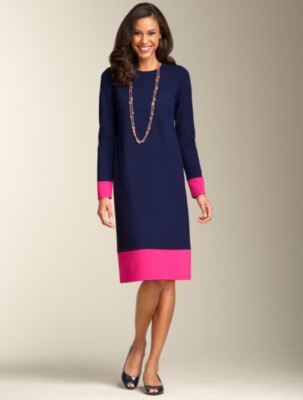 Colorblock Sheath Dress – $83.99