Back in college, I used to work for H Hilfiger, which is no longer in business but was a more luxe version of Tommy's normal stores.  (Also, let me say, working for that man was a true pleasure.  He would let us pick out complete outfits (including shoes and belts) for free.)
Since that store closed down, I've always had a soft spot for anything Hilfiger related.  And lately, TH has been hitting it out of the metaphorical preppy ball park.
And ending tomorrow, you can take 40% off your purchase by using code:  THFAMILY40.
I had saved up some $$ to spend on vacation, but I still have a bunch left over, so maybe I will pick up some of these gorgeous pieces!
Short Sleeve Striped Dress – on sale for $46
I bought this shirt at the outlets!  It's super cute on, and it great for layering.
Fleur de Lis print button down – on sale for $36
Bold Stripe Shell – on sale for $32
This black dress is so great for the upcoming winter months with some bright tights and a contrasting belt.
Lace Detail party dress – on sale for $78
(This has Grace all over it!)
Anchor Intarsia Turtleneck – on sale for $108
Can't forget a killer leopard print bag!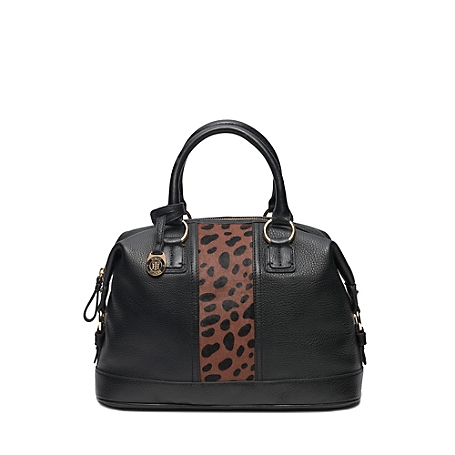 Pebble Leather and Leopard Bowler – on sale for $120