I appreciate a good sale as much as the next girl, but I really hate fighting crowds to get what I want.  (I'm the girl who would rather pay a little more to have a pleasant shopping experience than throw elbows at a sample sale.  Which is weird, since I once shot a reality television pilot about sample sales.)   The great thing about major sales is that retailers often extend the same savings online, so I can shop from the comfort of my yoga pants at home.
Plus, I love scoring awesome deals on items I would have been willing to pay full price for anyway!
Here's some of the things I'm obsessing over (and maybe my parents will buy for Christmas since they read this, right…?) :
I was outlet shopping the other day with my friend Joelle, and I saw this amazing trench that literally made me go into hysterics.  It's adorable in person, and I cannot resist a gorgeous coat.
Stripe Dipped Trench by Nautica.  Usually $130, but use code LABORDAY12 to save an extra 30% off so it's only $91.  (I did that in my head–I think it's right.)
Not only is this pullover a really great red, but I love the gold anchor zip pull and the peekaboo nautical stripes at the top!
Nautica Jersey Zip Pullover $35 on sale!
Next are my awesome Tory Burch fox flats.  I'm so torn on these, but the Labor Day sale makes them maybe a little more doable.  If you spend $300, you can save 20%.  (But, the flats are only $250, so I'd have to spend an extra $50 on something…maybe I could return it.)  My Revas are my go-to work shoe–I wear them almost every day, and part of me wonders if the six-year-old inside of me that forces me to buy glitter and animal prints is too strong.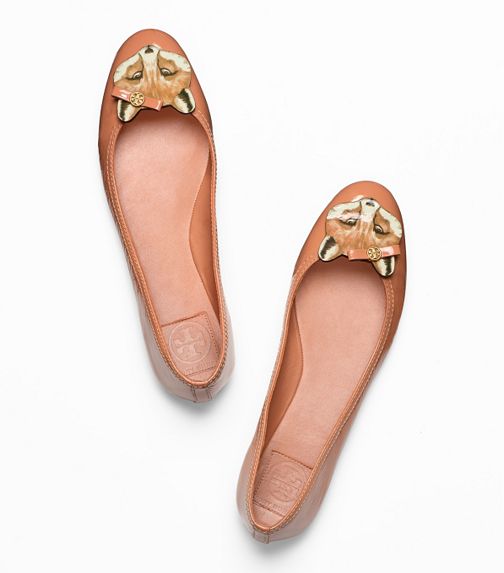 Flats on sale for $200 if you use code WEEKEND and spend at least $300.  (or if you buy two pairs, you can take an additional 25% off, which means they would be $188.   And if you bought three pairs, you could save 30% off, which means they would be down to $175.  Although, I don't know how buying enough to get a discount and returning everything else would work…)
Also, Victoria Secret PINK is having their 7 for $26 sale.  It's a great time to refresh your underwear drawer with cute things without breaking the bank.
Tommy Hilfiger is also having a buy more, save more sale.  I tend to kind of hate these sales because you usually end up spending more money in order to build up to the discount.  So be careful you don't fall victim to that trap.
You can take 30% off your order if you spend over $200, or 20% off your order of $100+.  Use code AUTUMNBMSM.
It probably won't be hard to spend over $200 since they have some really adorable outfits posted:
The plaid button down with the tie neck is super cute, and I love how it's paired with the quilted jacket and the red pants!  Shop the look here.
I loved this look too!
Finally, if you use code 86277041, you can take 15% off your purchase at American Eagle.  Kate at Nautical by Nature posted the cutest anchor sweater that I might have to buy!
Do you guys know of any other killer Labor Day sales?  Let me know!